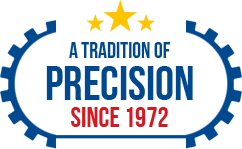 Leading Manufacturers of CNC Cylindrical Grinding
CNC Internal Grinding, CNC Turning Center, Hydraulic Cylindrical Grinding Machine
A Total Metal Cutting Solution
Rekha Group of Companies
Rekha Industries
M/s. Rekha Industries, founded in 1972, by a successful entrepreneur Mr. Jagjivanbhai C. Chauhan, has grown to a position of leadership among engineering companies. The company has spearheaded technological change in manufacturing of REKHA brand lathe machines to manufacturing of new generation CNC Turning Centre Lathe.
CNC turning machines precut 135/165/200
CNC linear tooling RGT 100/ RGT 150
Rekha Engineering Works
Rekha Engineering Works, a associate of M/s Rekha industries was Incorporated in the year 1987 by a group of technocrats, highly experienced in design, manufacturing, research and development of different products of cylindrical, Centerless, Internal and CNC Cylindrical Grinding Machines.
CNC Cylindrical Grinding Machine
CNC internal Grinding
CNC Cam Grinding
Hydraulic Cylindrical and Internal Grinding
Rekha Textile Machineries
Several factors have contributed to the growth in India's automotive sector. These include demographic changes, such as, increasing disposable incomes and lifestyle enhancements, as well as developmental initiatives, such as, improvement in road infrastructure and ease of car financing.
With India emerging as a key sourcing destination for vehicles and components, exports have also been growing rapidly.

Quality
The Quality performer since 1972, the company's foremost value.

Innovation
With Continous innovation and thinking we strive for a more advanced product every time.

Teamwork
Teamwork between customer needs and company, understanding customers every requirement.

Transparency
Keeping everything transparent to the customer for their trust and satisfaction.

Service
Providing the best possible service experience and support.

Ambition
To become the Ultimate and best total metal cutting solution.
We are Fastest Growing Company
in CNC Grinding and CNC Turning Machine.